Caperberries

Caperberries are the fruit of the caper shrub.
From the caper shrub we obtain the green berries, the caperberries (fruit), as well as capers (which are the flower buds prior to blossoming).
Harvesting is done in the summer.
Once harvested caperberries are pickled in vinegar and salt.
Among their various properties we can point out:
They contain flavonoids, tannins, mucilage, alcaparriturine, fibre, essential oils, vegetable proteins, magnesium, calcium, sodium, iron, Vitamins A, B2, B9 (folic acid), c and E.
Capers and Caperberries have properties that are beneficial for the liver, against haemorrhoids, diuretic, anti-anaemic, anti-spams, digestive and anti-rheumatic.
Due to their high sodium content, capers and caperberries that have been preserved in brine should be consumed in moderate quantities.
---
INGREDIENTS: Caperberries, water, vinegar, salt.
USES: Capers are used in numerous dishes. They are a perfect pickle to be used in salads.
Capers are commonly used in many Mediterranean recipes. They are an excellent aperitif.
STORAGE CONDITIONS: Keep refrigerated once opened.
CAPERBERRIES CALIBERS: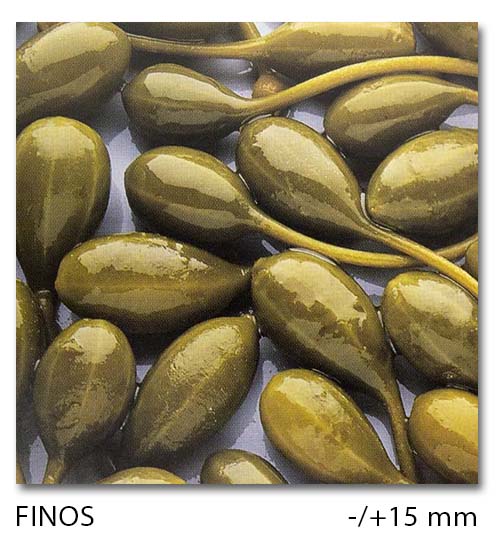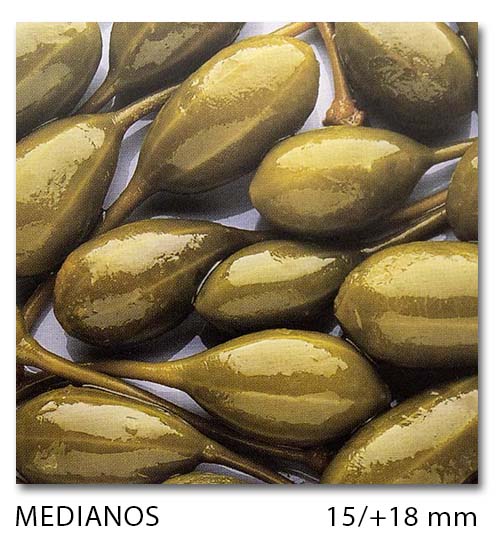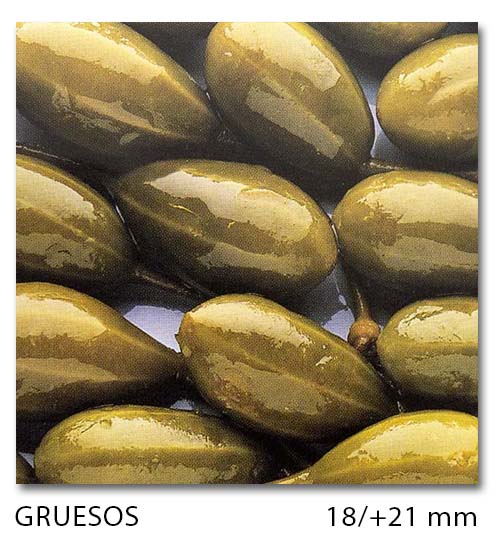 Caperberries are a very delicate product which requires a very specific and special machinery for processing a quality product.
F.J. Sánchez Sucesores S.A.U. has the most modern technology to process caperberries from its origin up to the final package in glass jars.
We have two production lines which are specifically dedicated to process capers to the highest standards of quality.
The production capacity of these lines is of 1,5 tons per hour, with a packaging capacity of 400 jars per minute.
---
MOST USED PACKAGED PRESENTATIONS: We are a leading company in the packaging of caperberries.
We are present in five continents, in more than 70 countries that trust our products.
Our range of packaged products is very extensive and we can accommodate to the requirements of most customers and markets.
Our high quality standards, large production capacity and long standing experience of more than 50 years,
makes us one of the benchmarks for the best food distribution companies in the world.
The most frequently used packed Caperberries presentations are:
Glass Jars

---
MOST FREQUENTLY USED BULK PRESENTATIONS:
One of the strengths of our company is transporting large volumes
Product packaging or transport Packaging and Industrial Formats in bulk.
industrial formats with 150 kg Drums.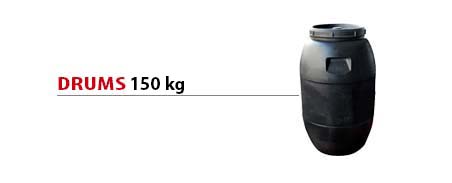 For more information:

---